Our Story: Mitchelton Haus — All About Sparking Joy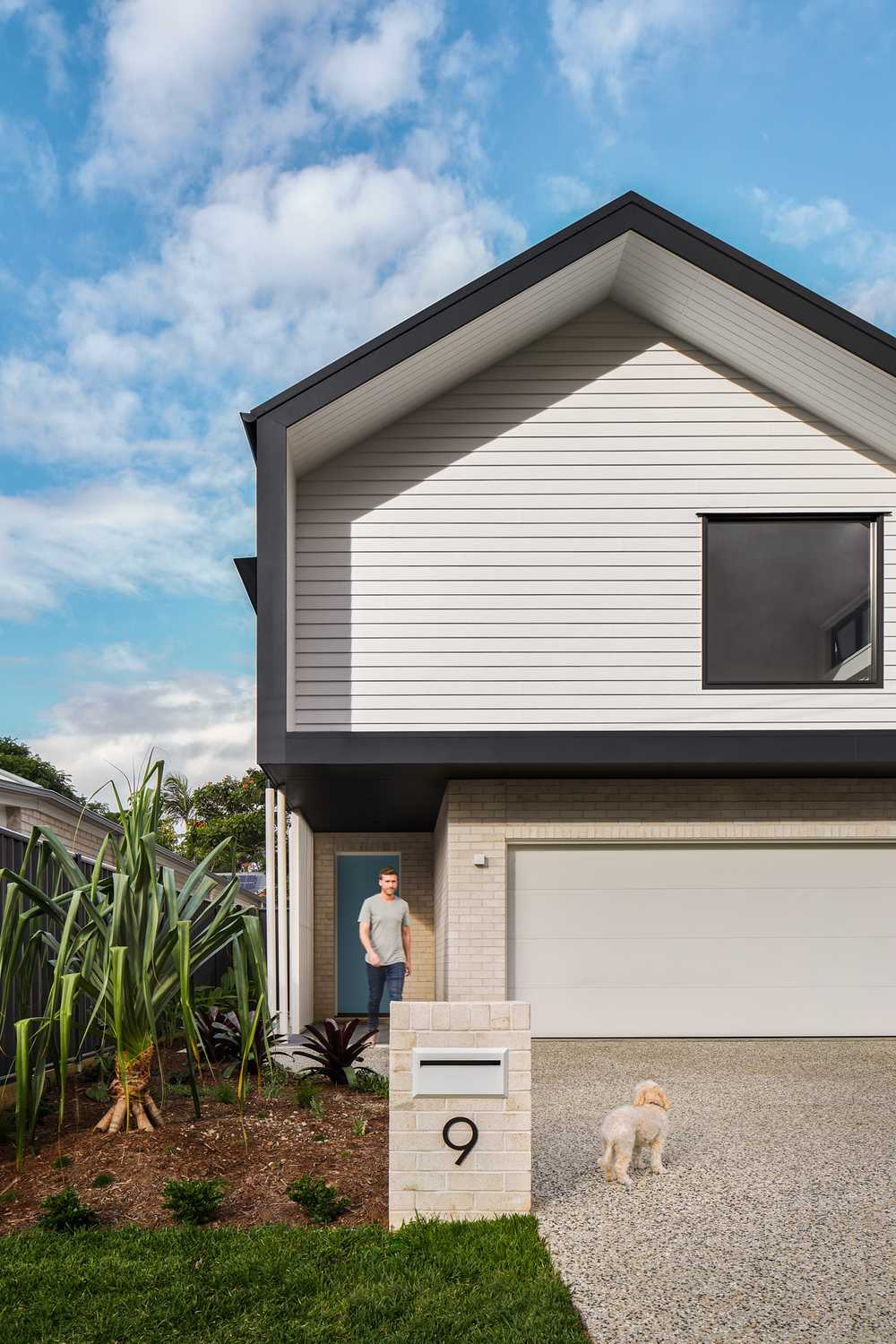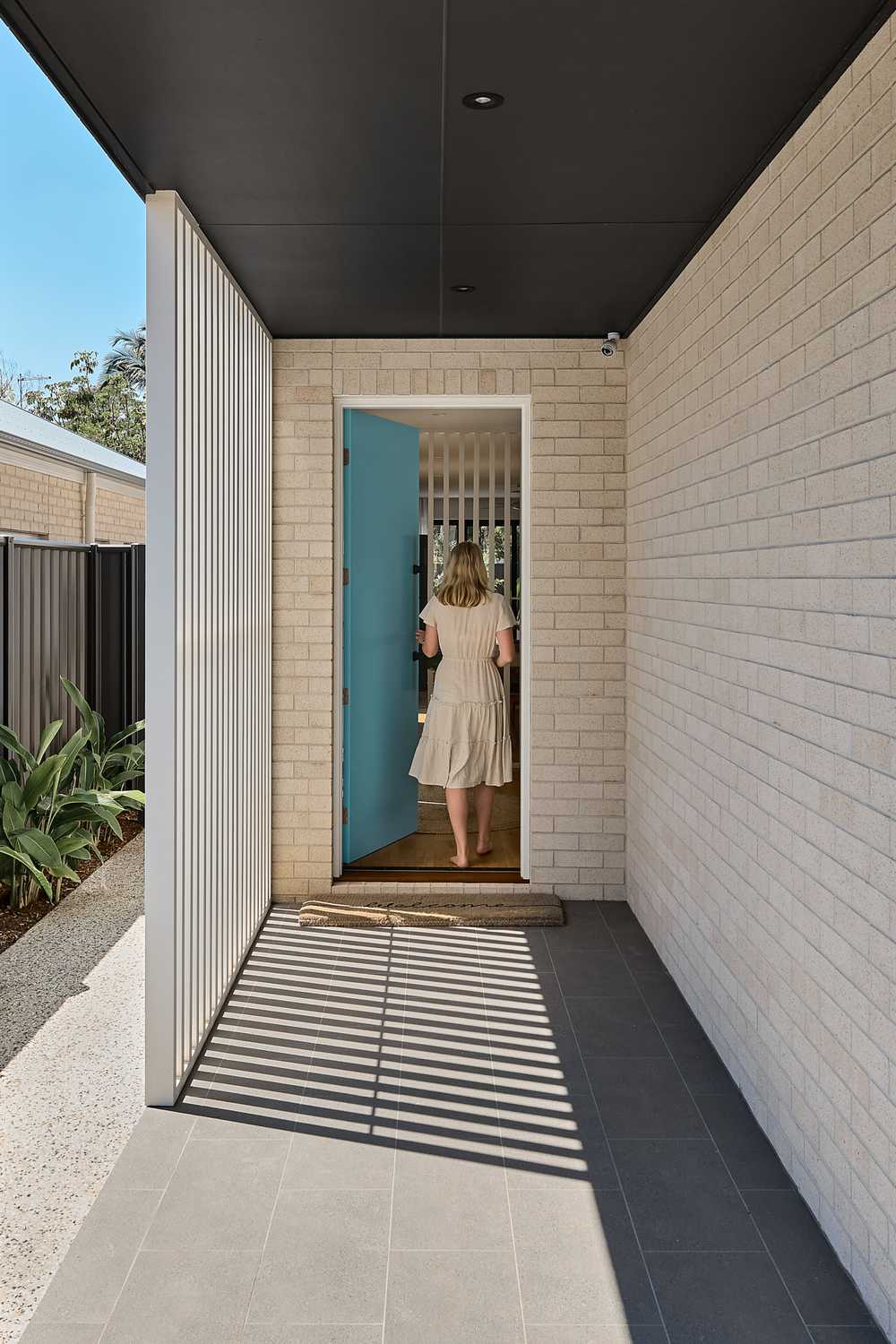 Young professionals with a keen eye for considered design, Sam and Kelly, talk to us about how they arrived at the decision to build and what it's meant to them during this peculiar year.
Their story begins in Melbourne where Sam, a data engineer, had taken on his first build, a project home. Then he met Kelly, a primary school teacher. Although the build experience was fine, they both knew it wasn't the type of build they would seek out the next time around.
With intentions to settle somewhere and start a family, Sam and Kelly felt it was important to be close to family in Brisbane. So the couple moved in 2017, and while Sam was working in the CBD they rented an apartment in Newstead, keeping their options open while they considered where they might want to live and where Kelly might teach.
Over time, the pair's desire to move out of the apartment and into their own home grew, however they had enjoyed the benefits of living in an established suburb. The couple also realised that in the pursuit of a new home they were also seeking an experience, a project, something that sparked joy and resonated with both of them.
During their initial search, a renovator was on the table, but finding an older house and land at the right price, coupled with the unknown costs of renovation and the time commitment, meant the numbers favoured the more transparent costs of a new build.
As fate would have it, they came across a subdivided block in Mitchelton, an area they liked, and so made the decision to buy. "It all happened quite quickly. We bought the land, then thought 'now we need to find a builder!' " says Kelly.
After visiting many display homes and display villages they knew they wanted something different to the cookie-cutter homes they had viewed. Channelling Marie Kondo, as they looked at the plan and facade options, Sam and Kelly kept asking themselves 'does it spark joy?' For a while, nothing caught their attention, then to their relief they happened upon Happy Haus. Remarks Kelly, "When we finally saw the Happy Haus designs we liked them straight away!"
Initially they were each drawn to different forms and facades, Kelly favoured timber features and screening elements, while Sam, the more minimal and symmetrical designs. Deciding on the latter, they both now love the decision. When asked what their favourite things about the home are, the facade and its street presence are definitely high on the list.
As Kelly remarks, "I love that feeling I get when I drive into the driveway and I just look at it and go, wow!"
On the inside of their home — with memories of the constraints of apartment-living still fresh in their minds —the emphasis was on creating more space for work zone functionality and storage. "As a teacher, I bring work home so organisation is key, as is separating my work from home life, and this became particularly critical as we went into lockdown. It was almost perfect timing", says Kelly.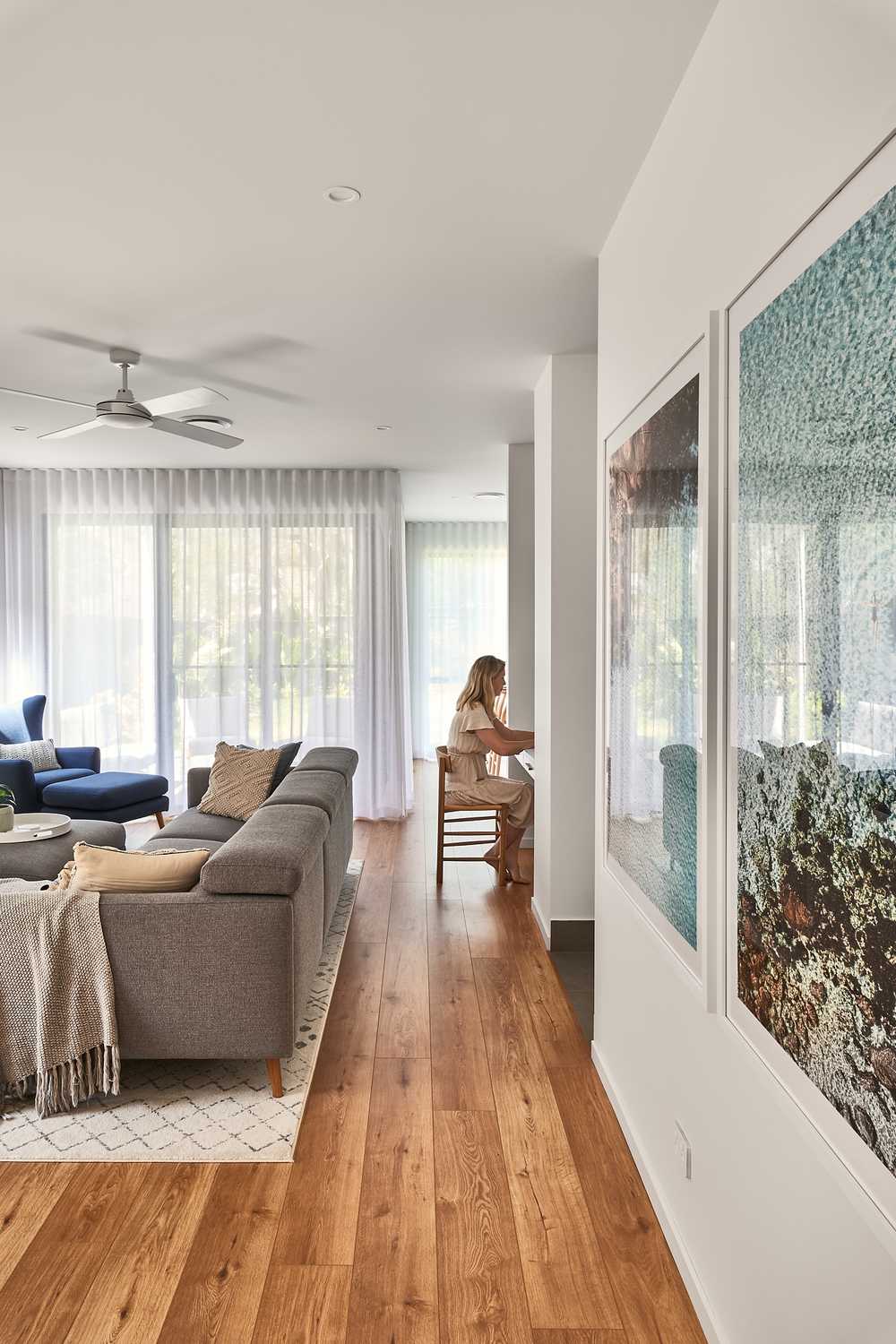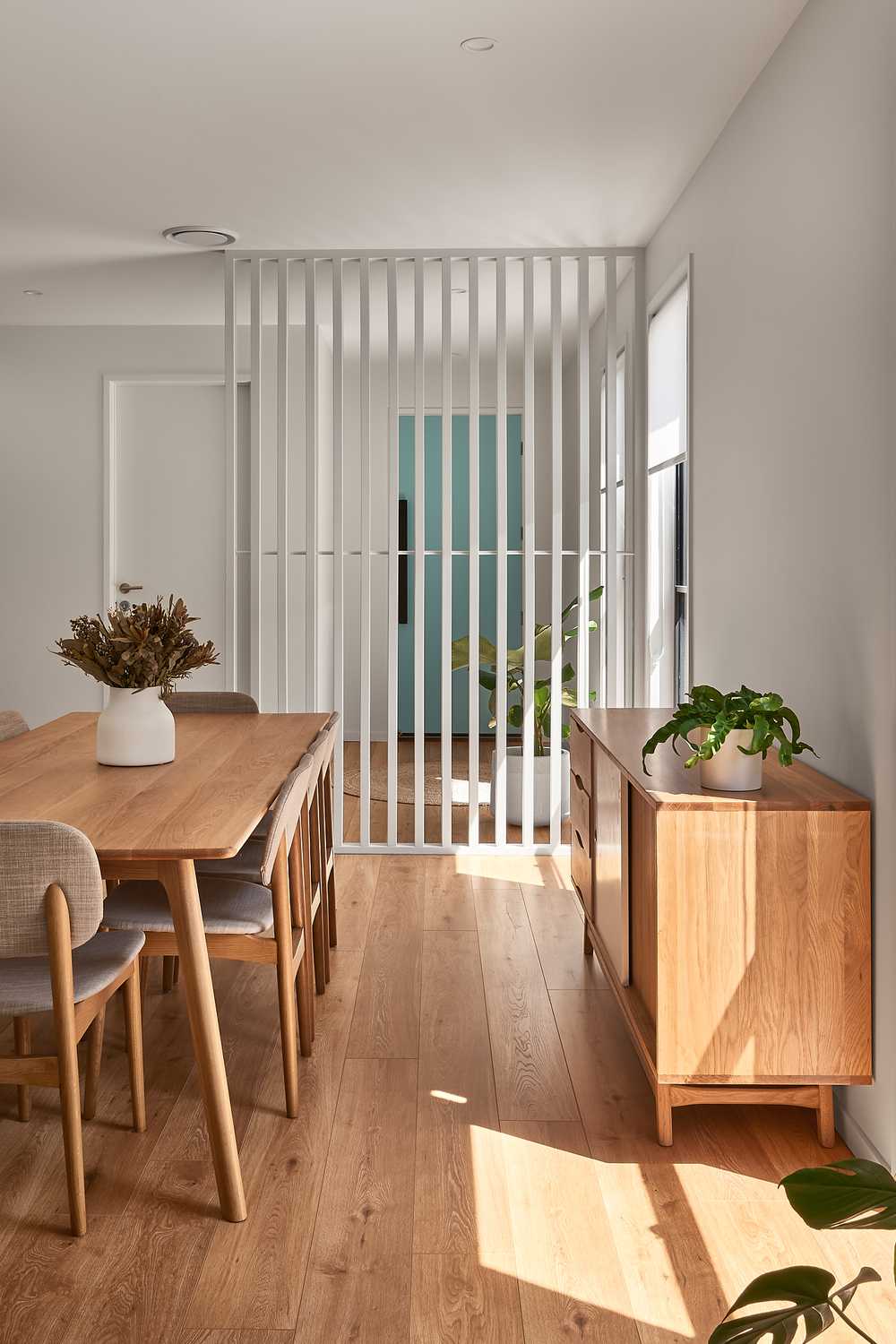 Working from home more was not the only factor for the couple who were also seeking to be closer to their family before looking to start their own. But, before kids—and with their new home underway— the next item on their list was a big wedding, and just as their special day was squared away, enter COVID-19! With the wedding postponed, on the bright side, their new home journey proved to be a positive distraction.
"Thankfully we weren't really affected by COVID-19 because of the HH process, (and because I'm very pedantic)," says Sam. "We had looked over the plans a million times, made sure all the personalisations were there and all the specifications were accurate. So I think, because we did that due diligence upfront, the build went smoothly and thankfully the restrictions didn't cause any delays.
"We really felt the benefits of Happy Haus being a smaller company. When we went into the Happy Haus office, if Lachlan wasn't sure on something, he would bring in one of the architects and we could sort out any issues straight away as opposed to, with a project home company you would have to go through the hassle of different stages and people to make any changes or alterations to the floor plan. Whereas with Happy Haus, I felt like all of our personalisations were dealt with really quickly, and we were able to maintain momentum."
With four bedrooms, three bathrooms and a double garage, the stunning double-storey home covering 280 square metres is now a happy haus indeed for Sam, Kelly, their dog Benson... and more to come.
Learn more
View Mitchelton Haus Gallery
Happy Haus Philosophy
The Happy Haus approach to designing