Our Story: Miami Haus – Knockdown Rebuild
Tamara and Johan took on a knockdown rebuild project with us in 2017 and Miami Haus is the result. For us, when clients say they'd be happy to do it all over again, it's a win.
A modern take on the Gold Coast Beach Shack is at the core of this project, creating dual living with the privacy of a small home.
"What attracted us to using Happy Haus was the projects they'd done previously and there goals as a company." say Tamara.
In choosing Happy Haus the client knew they would benefit from our experience in both knockdown rebuild and small lot projects. The design brief was to create generous internal and external spaces, that enhanced the couples lifestyle.
"I wanted to drive in the driveway and say cool, every time we got here. We wanted it to have areas that I knew fit with what we like to do, entertain friends, have nice big open spaces." explains Tamara.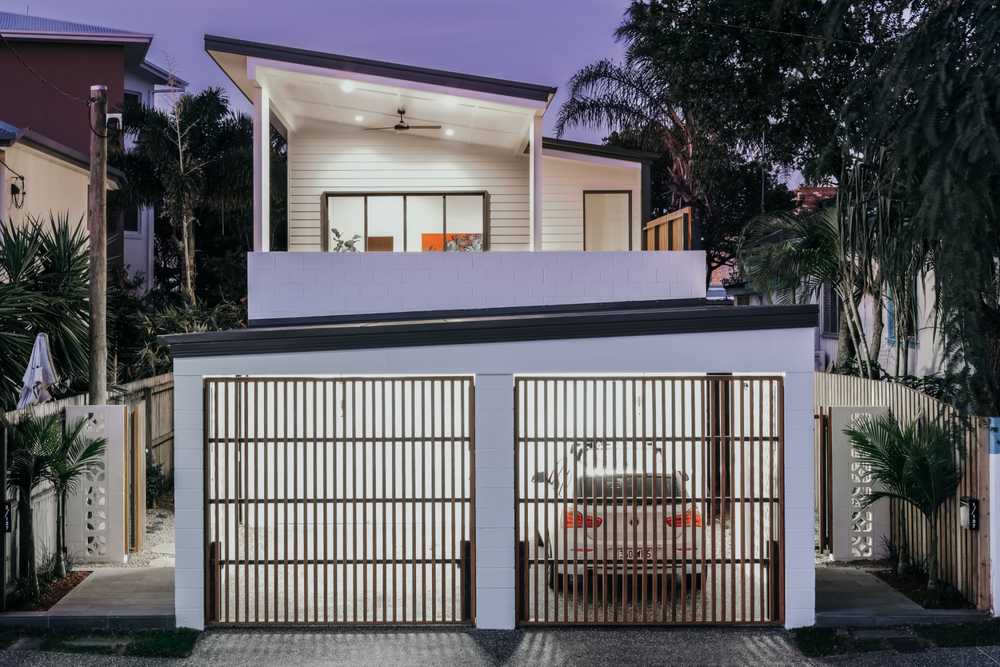 Located on a narrow site with a 10 metre frontage, we first assessed suitability for a knockdown rebuild project and subsequently organised the entire works to make way for a duplex design.
The narrow width available prompted a move to orientate ground level living in one unit over a rear garden and the other, with elevated living areas, towards the street below and hinterland views beyond.
By orientating the two dwellings in opposite directions, a large degree of privacy is afforded to the occupants, who both enjoy separate street entrances and completely private homes with their own unique aspects.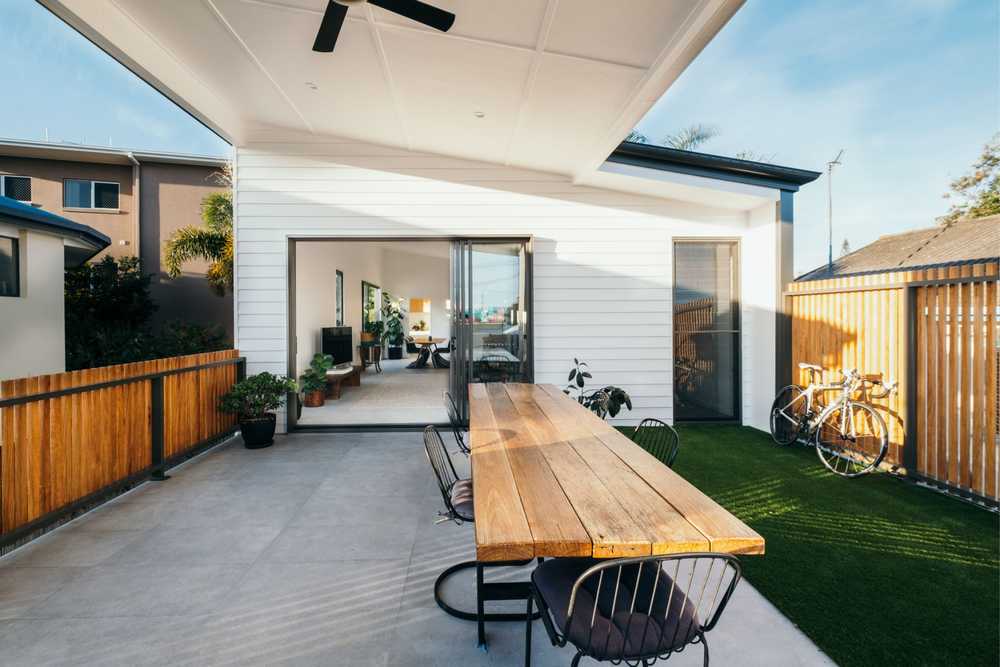 Johan says, "We got the design we wanted by the time we were going in to council for approval. We knew if we just followed the process then we would stick to the budget. We came pretty much bang on budget. Everything was, you know, spot on."
In a nod to the beach shacks of the past, breeze blocks and timber battens have been used to create a connection to the built history of the Gold Coast area, as well as creating a casual sense of privacy towards the street.
"We have been loving it ever since, makes it pretty hard to go to work some days." laughs Tamara.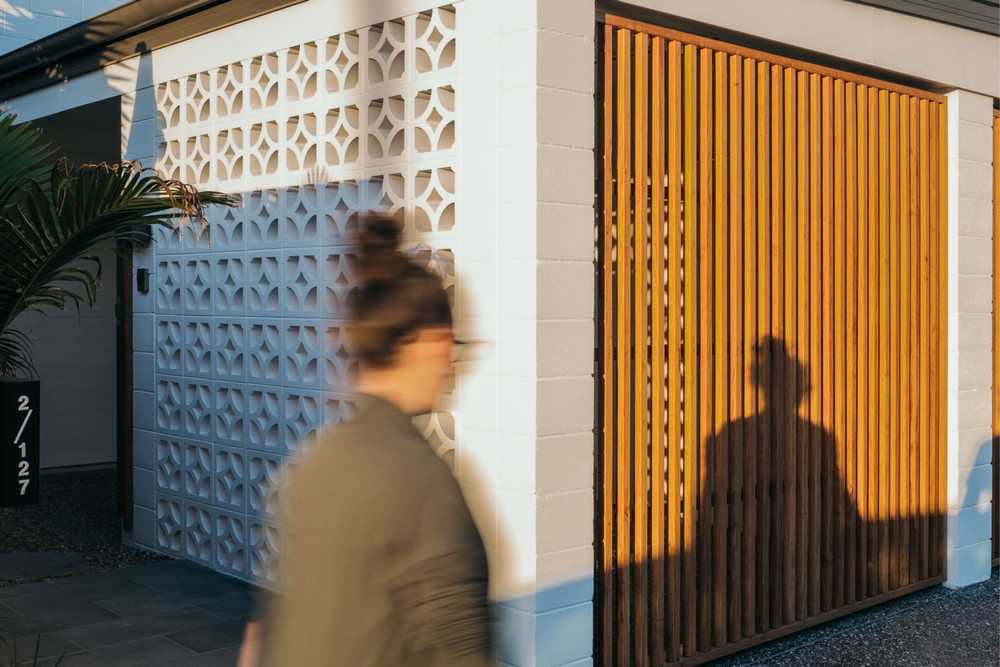 Considering a knockdown rebuild?

To help you on your home building journey we've put together a guide with expert tips on what to think about when considering a knockdown rebuild.
Learn more
View Miami Haus Gallery
Happy Haus Philosophy
The Happy Haus approach to designing