Interview: Dewar Terrace Haus with Lachlan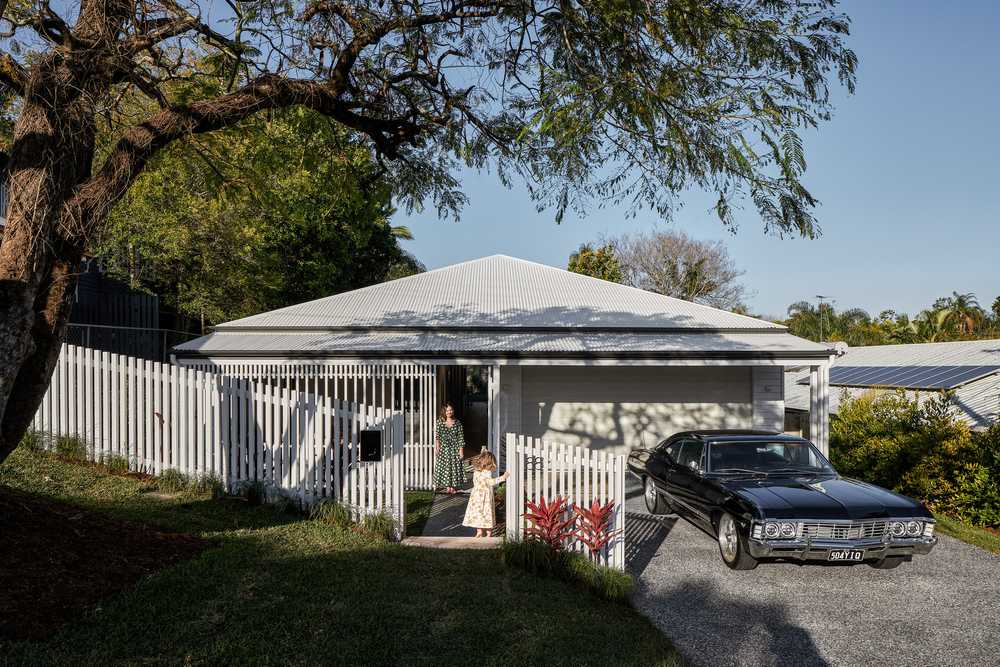 At Happy Haus we are huge fans of single-level homes for the ease of living and sublime connection to the outdoors. Many new homes are forced to go up to retain usable outdoor space, however, who wouldn't want to live on one level and be staircase-free? Especially when you can also maximise blurring the lines between the backyard and living zones to create extended outdoor living spaces.
Our Dewar Terrace Haus is located in Sherwood, a lush established suburb in the western corridor, so we wanted to create a home that both fit within the surroundings and added something special to the area. To that end, Dewar Terrace Haus is our contemporary hat tip to the Queenslander.
No land in well-established areas is going to be perfect, but the opportunity that each block presents is what excites us. We often take on sites that required a considered response and we embrace the challenges and opportunities this creates. In this case we made the decision to level the block for a single-storey home.
Hear from Lachlan how Dewar Terrace Haus came into being and what the considerations and outcomes mean to him. "We're really proud of Dewar Terrace Haus and feel it is a beautiful single-storey home without compromise."
"The great thing when you finish a project is when neighbours who are jogging past will stop and just say they enjoyed watching the build and their really proud of this home forming part of their neighbourhood, and it's not why we do it but it's a really nice endorsement for the work that we're doing at Happy Haus." — Lachlan
Learn more
View the Dewar Terrace Haus gallery
Explore our single-storey designs