Happy Haus Life: Henson Haus - Single-level living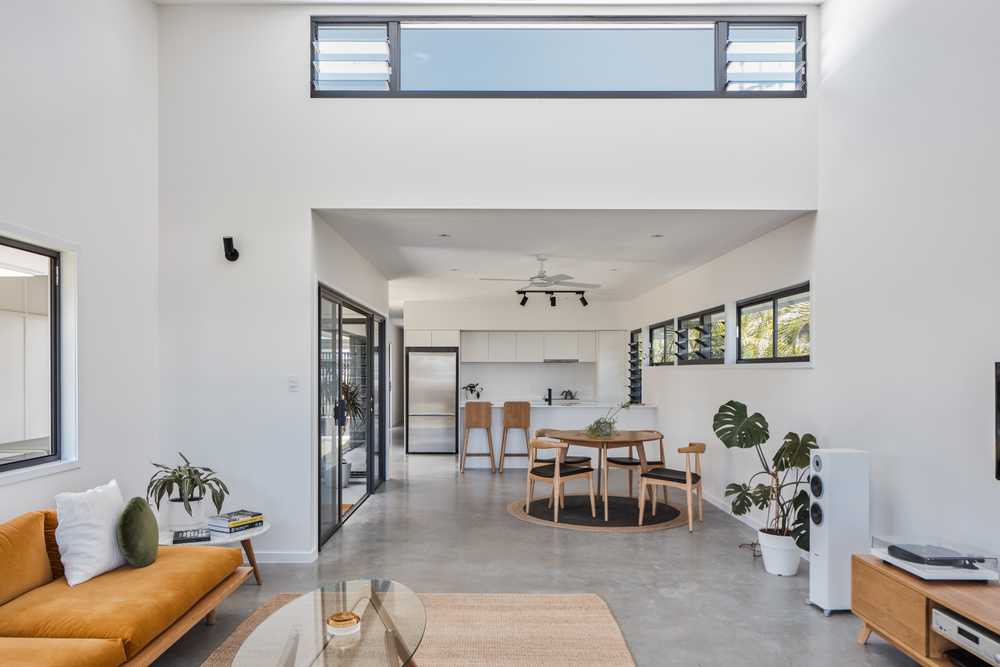 Designed for purpose, Henson Haus bucks the trend of neighbouring McMansions 🙊and represents considered suburban living. This smaller home aligns with the way they way our clients want to live, and their first homeowner budget.
For a young Brisbane couple, rejecting the 'build big and quick' ethos meant building a smaller, considered home that aligns with the way they want to live, and their first homeowner budget.
Henson Haus may be smaller in contrast to its neighbours' homes massive proportions, but this home feels generous in both size and quality, proving that with architectural consideration, everyone can enjoy a quality home built for their needs.
The clients aim was to create spaces that suit their lifestyle and minimalist aesthetic. The interior of the house is characterised by its open, flexible layout, use of natural light and connection to the outdoors.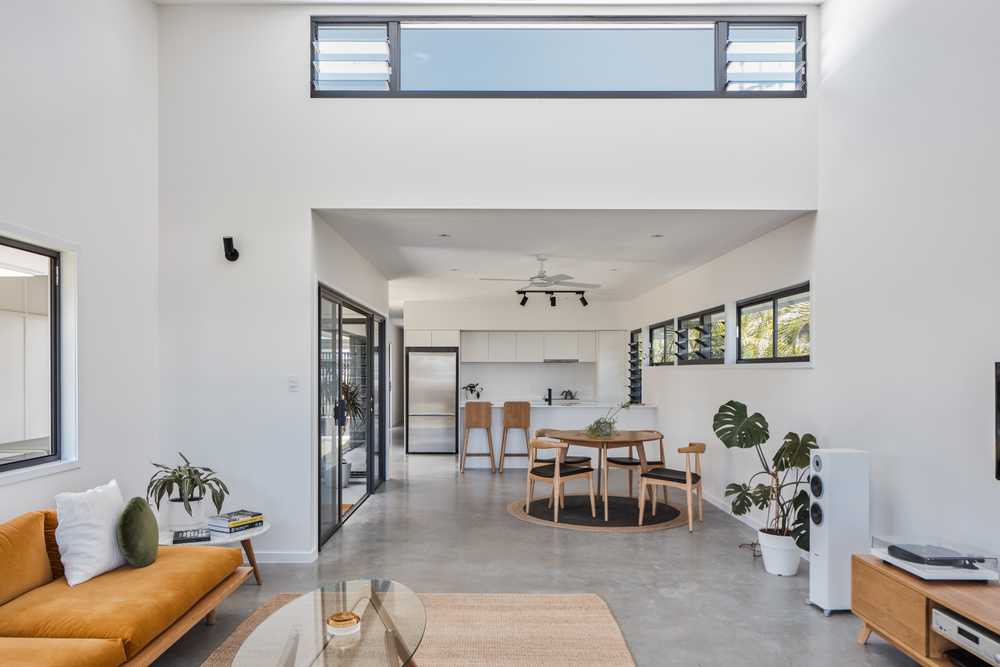 In planning the spaces of the house, the goal was to cleverly configure spaces so that they are efficient yet flexible. In keeping the overall scale of the home down we were able to maximise the available budget for the intended sustainable features such as the use of natural timber and polished concrete floors.
Simplicity of both form and palette were key underlying principles for the design building exterior. A considered solution to site planning was also required in order to maximise the northern aspect to the rear of the house while maintaining privacy.
The result is clean lines, sky views and sky views, courtesy of single-level courtyard living.
Learn more
View the Henson Haus gallery
Explore our single-storey designs